Posted by Iludium Phosdex on Friday, August 17, 2012
00h UTC; SATURDAY, 18 AUGUST 2012:
Reader, I would like to apologise in advance for the following Noble(?!) Experiment in using the old Engrish (with the help of Google Translate, know) vis-a-vis this the last post here in this blog for what (Your Correspondent hopes) will be a decent and reasonable interval from blogging, one which he can certainly use and appreciate.

Should you feel my recourse to Engrish at this time is a bit too much for the average reader of this blog to stomach to the point of requiring the old bicarbonate (a/k/a saleratus) just for relief, please to let me know via the feedback form at the bottom of the blog page (out of necessity, know). In the meantime, though, thanks for your ongoing patronage and support (which he can always use more of).


*************
Bloggers, you will need to take a break every now and then also really like you.

All bloggers are not contrary to stereotype, and is down chowing, spend all the time on the Internet, such as push, pop drink as trying to come up with the best only in the conspiracy for the flog off the reader and blog snack food. You can manage as those who stumble into some kind of worst prolefeeders to pass through to your blog. (A correspondent for you, please do not play thanks to just stereotype.)

A correspondent for your (personal considerably and, therefore, that go into details here is not possible) given the circumstances have been reduced to, he cannot make annual visit to his Wisconsin Dells correction will be run, during a visit to the Minnesota State Fair at its approximate midpoint, therefore, and ... but. Therefore, he is two weeks of vacation and of course that side certainly can be used to understand,.

Before he goes, he will "thank you" to people of more than 7,500 managed to stumble at the time of the explosion of this new bull pedigree, this demonstration as warned what happens on our parents for our people only it you want to take the time to say is that you have an opinion as of last November, from being renewed in the form of this particular, we need a representation. He is on, while his best in order to use resources such as LinkReferral.com and Entrecard and this blog to draw attention to direct mail campaigns and search engine optimization fairly primitive, still above and, a correspondent for you, you can welcome a lot of traffic to this blog yet.

Are you a regular habit, so if you did not consider on this page, with this in mind, he will appreciate it in:

the way of the bookmark in the browser;

perhaps this blog may be in response to this e-mail to subscribe to daily sample of these blog posts such as;

RSS feed reader, you are using your own; and

(therefore, will be posted as well Alternatively, the fragment), and then join in the presence of this very blog or Facebook, these articles from the feed that can be shared even so, you comments, my Twitter.

Those of you, I love online shopping mall take into account that it's what online as well! Power collection of Zazzle, my 9.11% of the fee, I try to reduce the national debt of the United States from the bottom of the online shopping as if they need a good reason for enlightenment and joy of you to be aware of (or along to the online shopping) all have and all the while.

Therefore, you badly, rather than please do not consider parting this fully, blogs routine of established (However, please do not expect a bit odd from a feed of my Twitter probably from the presence of the Facebook of this blog) from simply please consider that the break. God, your correspondent, after Labor Day in North America, must be returned one day with pleasure.

In the meantime, however, I would give support to appreciate the thought of you think about this blog and your correspondent, you deserve it and the same.

For the time being, (such as "Ta-Ta For Now") TT4N, then reader ....



FYI:
Your comments on, and responsible sharing of, these posts are always welcome and apprecitated. And if you like these posts, please join my (howbeit sporadic) e-mail list (after replying to the confirmation e-mail beforehand) for insight and observations as may come across Your Correspondent's mind (which you can always leave at any time); to contact me, please do so through the feedback form at the bottom of this page.

Be sure to also check out The Online Mall That Am!, your "one-stop" source that's Open All Hours (Teh Innerwebz, you know) for your beautiful and practical life ... as well as our Online Boutique (as it were), featuring T-shirts, &c., with this blog's logotype or QR codes for your beautiful time and living; both pledging 9.11% of Your Correspondent's commission from your purchases towards reducing America's National Debt.

Please be aware that Your Correspondent has no control over the content of outside links in these posts, which are provided solely for your information and enlightenment; additionally, reference to brand names, products or services in blog posts does not necessarily imply endorsement or approval by Your Correspondent as opposed to enhancing editorial clarity or meaning.

To view this post in your reader-equipped smartphone or tablet PC, just scan the following QR code: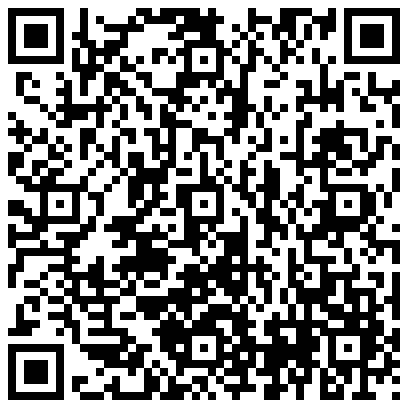 To share this post (responsibly, know) in e-mail or social networks, click the following button and follow the prompts:





And you can also receive these posts optimised for the Amazon Kindle Reader
by subscription, for only US$0.99/month (with 30-day "test drive" available to see if it agrees with you beforehand).