Posted by Iludium Phosdex on Wednesday, August 8, 2012

see more LOLcatz
00h UTC; WEDNESDAY, 8 AUGUST 2012:
Methinks what the GOP and their "Tea Party" drookies hath in mind for their ideal model of a "people-centred" concept of pension and Social Security "reform" is probably closer to that which the Afrikaner nationalists in South Africa had in mind in the late 1930's as part of their campaign for socioeconomically endowing the Afrikaner in his "rightful and natural place of dominance" with the ultimate goal of payback for British atrocities against the Afrikaner in the Boer War:

Videlicet, a "spontaneous and mighty" whipround similar to that of the Reddingsdaadfond ("Rescue Action Fund") as was launched during the 1938 Tweede Trek exercises in manufactured nationalistic obnoxiousness in the name of "saving the Afrikaner from himself" through ethno-national solidarity and cohesion, and appeals thereto, rather than the "enslaving effects" of State charity and relief. Such eventually to bear fruit in the form of a new "people-centred" capitalism known as Volkskapitalisme ("people's capitalism"), a capitalism officially "born out of the Volk to serve the Volk" by emphasising the creation of jobs, the harnessing of Afrikaner purchasing power and the constant leveraging of Afrikaner savings into "productive capital" rather than the mere creation of wealth endemic to traditional capitalist models.

Such leveraging to take the form of an ur-Reddingsdaadfond as would take the name and stylee of "The Patriot Fund," officially to be structured as a "social responsibility project" of the several major Wall Street banks and brokerage-houses (howbeit through coercion and blackmail, as it turns out) as a Master Trust who, in their turn, would be expected to absorb all fees and expenses in the management and operation of:

Patriot I, structured along the lines of a more conventional mutual fund or unit trust;
Patriot II, structured as an Exchange-Traded Fund (ETF); and
Patriot III, structured as a Retirement Savings Plan per Latinoamericano models so as to eventually supplant union pension funds, the Federal Thrift Savings Plan and State Social Security.
All such funds expected to have proportionate equity interests in such examples of "viable small-business and industry startups" as would receive seed capital from the Master Fund, itself expected to be a hybrid (and rather badly seeded) of various "loan funds" and High-Yield Investment Plans (HYIP's) with "Tea Party" connexions (and same expected to receive a cut of loan proceeds and "consulting fees" in the process).

"If the concept worked in South Africa," the thinking behind this is likely to go, "it can work in Our Dear Lovely AmeriKKKa ... and it will help save the free-enterprise model of capitalism as made Our Dearest Nation great and glorious."

But: Is there, perhaps, some semblance of doublethink we're not expected to know about here?


=============
Meanwhile, as for the notion that "AmeriKKKa should be more like China" in the interest of hastening jobs creation and socioeconomic recovery in especially the Lower Classes, such is actually nothing less than condoning corruption, bribery, kickbacks, gross mismanagement of the economy by the State or otherwise subject to State interference (as reflected in the garish ostentation of such officials and "ologarchs" profiting all the more) ... and the poor too often subjected to "lowballing" of property values, being coerced into accepting "take-it-or-leave-it" policies vis-a-vis socioeconomic development serving prolefeed advantage more so than viable socioeconomic benefit and paying higher prices than they deserve for third-quality products and services with the better such consigned for highly-subsidised export.

Not to mention a contempt for more traditional models of labour unions as emphasise collective bargaining and the best interests of the working-classes over such emphasising an idealised Volkseenheid ("natural unity of the people") such as conservative prolefeeders insist on emphasising through class-consciousness-building exercises on the model of the Reddingsdaadbond ("Rescue Action League") in its 1939-1957 day (especially considering its motto of 'n Volk red homself, "a people rescuing itself").


*************
With county- and state-fair season pretty much upon the supposedly "morally superior" United States at this time, judges in that branch of the Home/Creative Activities department as deal in home baking (specifically, pies and pie crusts) are doubtless working overtime in their Luscious Glory of fussiness over the ideal "from-scratch" pie crust--tender, flaky and toothsome.

(Example: The Minnesota State Fair's scorecard for pies, vis-a-vis crusts, allocates a total of 60 points towards a possible 100 overall, with 15 points each for Appearence, Tenderness, Texture and Flavour.)

And whereas lard used to be the "gold standard" ingredient to good pie crusts, nowadays vegetable shortening (Crisco being brand leader in this respect) is preferred out of a desire for a less-greasy, more easily digested crust prevailing these days. However, with especially the so-called "REAL AmeriKKKan" type of consumer (as in "value-for-money" above all else, evidenced by regular patronage of discount and dollar stores) relying all the more on discount-store brands like Target's Market Pantry and Walmart's Great Value for vegetable shortening, you have to wonder if the pie judges are starting to get exceptionally fussy, especially to the point of taking serious deductions on the score when they find bargain-brand shortening (which may unwittingly contain low-grade meat fats, tallow or gristle in the bargain to cut costs--and, as an aside, worsen health risk) used in pie crusts submitted for entry.

Not just in Open Class competition, but also in 4-H and Club Work such, where the Youth of Real America (unlike the simulation presented by conservative prolefeeders) are starting to learn a few important things in the life-skills arena. Which has Your Correspondent suggesting as a possible 4-H project for such specimens of Bored Real American Youth looking for fresh projects therein (especially at county-fair level) one finding out whether discount- or dollar-store brands of shortening do just as well for pie crust as name-brand such like Crisco (especially when reinforced by taste tests).

"--and a little child shall lead them...."



REMEMBER THIS:
Your comments on, and responsible sharing of, these posts are always welcome and apprecitated. And if you like these posts, please join my (howbeit sporadic) e-mail list (after replying to the confirmation e-mail beforehand) for insight and observations as may come across Your Correspondent's mind (which you can always leave at any time); to contact me, please do so through the feedback form at the bottom of this page.

Be sure to also check out The Online Mall That Am!, your "one-stop" source that's Open All Hours (Teh Innerwebz, you know) for your beautiful and practical life ... as well as our Online Boutique (as it were), featuring T-shirts, &c., with this blog's logotype or QR codes for your beautiful time and living; both pledging 9.11% of Your Correspondent's commission from your purchases towards reducing America's National Debt.

Please be aware that Your Correspondent has no control over the content of outside links in these posts, which are provided solely for your information and enlightenment; additionally, reference to brand names, products or services in blog posts does not necessarily imply endorsement or approval by Your Correspondent as opposed to enhancing editorial clarity or meaning.

To view this post in your reader-equipped smartphone or tablet PC, just scan the following QR code: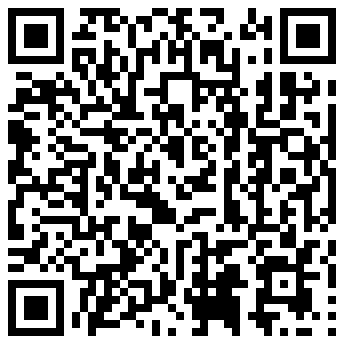 To share this post (responsibly, know) in e-mail or social networks, click the following button and follow the prompts:





And you can also receive these posts optimised for the Amazon Kindle Reader
by subscription, for only US$0.99/month (with 30-day "test drive" available to see if it agrees with you beforehand).