Posted by Iludium Phosdex on Tuesday, July 24, 2012

see more LOLcats than u can shakes stick at!
00h UTC; TUESDAY, 24 JULY 2012:
No wonder conservatives have no regard for the old saying about "trust is earned, not given" vis-a-vis social media across Teh Innerwebz, as recent revelations of Rush Limbaugh's resorting to buying(!!) Facebook Likes for to inflate support numbers for his "Conservative Babes for Rush" group and GOP Presidential wannabe (howbeit increasingly unlikely to secure the nomination in Tampa, if The Huffington Post is to be believed) Mitt Romney having been caught with a suspicious gain in Twitter followers as has now been attributed to purchase of followers.

Which, in both instances, tend to have incoherent, stream-of-consciousness usernames as involve non-English characters unlikely to be supported on your PC without the apropos character packs being downloaded thereto beforehand.


*************
With Wisconsin Governor Scott "Wisconsin Is Open for Business" Walker failing to get the healthy job numbers he insists his policies will help create (and being called out therefor every time he makes some class of prolefeed pronouncement about significant and measurable job increases unsubstantiated for the most part), expect him, in his Luscious Glory of desperation supported by his "Tea Party" (pseudo)movement drookies, to give what amounts to "sovereign immunity" for "mystery shopper" schemes using spontaneous, unsolicited letterposts in furtherance thereof ... and, more often than not, involving a request for timely cashing of the enclosed cheque, keeping 10-12% thereof as "commission" and wiring the residue to some unfamiliar address via the MoneyGram counter at your local Walmart, theoretically to be followed within measurable distance by a "consumer satisfaction survey" unlikely to materialise.

By which time the bank calls to advise you that the cheque you were sent beforehand was returned as worthless, leaving you in the hole rather substantially just to cover the cheque (and with your "real" employment prospects compromised by the ensuing damage to your credit ratings, which ChexSystems is likely to pick up on along with Equifax, Expirian and TransUnion, meaning about the only bank accounts you can get stateside are debit-card-based accounts which carry higher fees for routine transactions compared with what "hometown" banks or savings and credit unions offer).

Even more disingenuous a prospect: Governor Walker's using his Legal Defence Fund to bribe the Better Business Bureau into looking the other way vis-a-vis such "mystery shopper" schemes aforementioned in modus operandi and targeting of especially "culturally-deprived group areas" seen to be "having willfully callous contempt for industry, self-reliance and personal responsibility" thanks to high rates of "welfare-induced enslavement to the State" (more on that presently) thus predominant, especially among "poor whites" that the "REAL AmeriKKKan" is taught by Fox News and suchlike channels not to exist because the "Good Christian" that the "REAL AmeriKKKan" is expected to be cannot reduce himself to such desperate straits without consciously compromising his natural sense of morals and decency. (And blaming them for "failing to exercise proper due dilligence" when it happens to "them" in the end.)


*************
As if Neal "Your World" Cavuto at Fox News' suggesting that such who are on welfare are essentially "enslaved to the State" instead of embracing healthy respect for ekonomesie vryheid met Amerikaanse eienskappe "gebore ons die Volk, die Volk te dien" (to be seen as Essential to AmeriKKKan Character and Identity, National and Sovereign) wasn't rather absurd in and of itself--illogical, even--you have to wonder how long it'll be before lawsuits claiming "peonage to the State" are filed by or in the name and behalf of "chronic and habitual welfare cases" through "Tea Party"-leaning "Legal Defence Funds" hoping to use this claim for prolefeed advantage.

Howbeit, it turns out, reinforced by psychological conditioning with elements of Pavlov's Dogs and Scientology in a rather awful hybrid which can be enough to leave the courts no option but to dismiss such cases outright as being but a publicity-serving waste of court time and resources as are increasingly becoming even more limited and constrained.

Not to mention calls for creation of a "spontaneous and mighty movement" to be structured as a Mission from God to "save the poor enslaved to the State from themselves," preferably based on the Reddingsdaadbond ("Rescue Action League") movement down South Africa way (1939-1957) as called upon the Afrikaner Volk to establish for themselves an ethno-national, cultural and socioeconomic identity for themselves to be proud of under the banner inscribed 'n volk red homself ("a people rescuing itself").


*************
So "AmeriKKKa should be more like China" to hasten jobs creation and socioeconomic recovery, as "Tea Party" types are continuing to insist--only it turns out that Beijing is itself experiencing issues with deteriorating Gross Domestic Product (GDP) in the second quarter of this year, despite all manner of stimulus measures coming from the Great Hall of the Peoples towards increasing domestic consumer spending after a prolonged dependency on an export-driven socioeconomic model whose core markets are drying up themselves.

That, and isolated reports filtering out past the Great Firewall of the People's Republic of China (which imposes rather stringent online censorship to the point of banning Facebook or Twitter in favour of officially-approved, easy-to-censor, indigenous versions like Baidu and Weibo) of civil disorder and rioting in provincial centres (as in anywhere but Beijing, Shanghai and Guangzhou) protesting corrupt Communist Party and/or local bureaucrats, ill-thought-out industrial or commercial developments (and the interconnexions vis-a-vis the two ensuing more often than not, or so rumoured), such to be seen as Threatening the Natural Role and Dominance of the Communist Party and the Chinese Government and to be kept in check By Any Means Necessary....


*************
Blame it all on l'affaire Jerry Sandusky and its byproducts: As of this morning, the football programme of The State University of Pennsylvania (Penn State, in the popular vernacular) has been placed on sanctions by the NCAA to the tune of:

Five years' probation;

A four-year ban on post-season bowl-game appearences;


$60 million in forfeitures (equivalent to one year's earnings for the Nittany Lions football programme), to be used towards the establishment of a child-abuse prevention initiative under NCAA auspices;

Students currently in the Penn State football programme being allowed to transfer to other schools;

Reduction in the number of football scholarships Penn State can award each year over the course of its probation; and


Forfeiture of all wins attributed to Penn State between 1998 and 2011, when Mr. Sandusky was on the Penn State football coaching staff, in the process reducing longtime head coach Joe Paterno's all-time winning record from 1st to 12th among NCAA Division I schools.
Which, in effect, translates into a "blessing in disguise" for the dwindling "sidewalk alumni" pulling their support for none other than Slippery Rock University of Pennsylvania, its football team being the stuff of legend dating back to a dispute over whether Minnesota or Pittsburgh was the top-ranked college football team of 1936, and a nationally-syndicated sports columnist's gag response to same. Whether such will actually call fresh attention to what one sports writer called "the Snoopy of college football" in the wake of Penn State's disgrace is anybody's guess; however, for the curious, here's their 2012 football schedule:

Thursday, 30 August: Seton Hill (yes, you read that right; don't confuse it with Seton Hall, itself a collegiate basketball powerhouse)

Saturday, 8 September: @ Shippensburg
Saturday, 15 September: Gannon
Saturday, 22 September: @ Mercyhurst
Saturday, 29 September: Kutztown
Saturday, 6 October: @ Indiana University of Pennsylvania
Saturday, 13 October: @ Clarion
Saturday, 20 October (Homecoming game): Edinboro
Saturday, 27 October: @ California University of Pennsylvania
Saturday, 3 November: Lock Haven
Saturday, 10 November: Bloomsburg
(For the curious, Slippery Rock University of Pennsylvania happens to be in Slippery Rock, PA, itself a few miles off I-79 Pennsylvania exit 105 or I-80 Pennsylvania exit 29A.)



REMEMBER THIS:
Your comments on, and responsible sharing of, these posts are always welcome and apprecitated. And if you like these posts, please join my (howbeit sporadic) e-mail list (after replying to the confirmation e-mail beforehand) for insight and observations as may come across Your Correspondent's mind (which you can always leave at any time); to contact me, please do so through the Contact page; responses cannot be guaranteed.

Be sure to also check out The Online Mall That Am!, your "one-stop" source that's Open All Hours (Teh Innerwebz, you know) for your beautiful and practical life ... as well as our Online Boutique (as it were), featuring T-shirts, &c., with this blog's logotype or QR codes for your beautiful time and living; both pledging 9.11% of Your Correspondent's commission from your purchases towards reducing America's National Debt.

Please be aware that Your Correspondent has no control over the content of outside links in these posts, which are provided solely for your information and enlightenment; additionally, reference to brand names, products or services in blog posts does not necessarily imply endorsement or approval by Your Correspondent as opposed to enhancing editorial clarity or meaning.

To view this post in your reader-equipped smartphone or tablet PC, just scan the following QR code: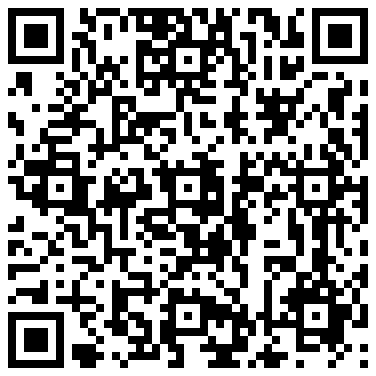 To share this post (responsibly, know) in e-mail or social networks, click the following button and follow the prompts:





And you can also receive these posts optimised for the Amazon Kindle Reader
by subscription, for only US$0.99/month (with 30-day "test drive" available to see if it agrees with you beforehand).