Posted by Iludium Phosdex on Monday, July 30, 2012

see more LOLcats that anyone can imaginez!
00h UTC; MONDAY, 30 JULY 2012:
A few things worth thinking about preparatory to July's segue into August:

If there's one thing as could be the saving grace for many thousands of drought-afflicted farmers across the Midwestern states trying to save their livelihoods from the worst such in 52 years (as per official records, know), it would have to be hay from Minnesota, where rain still manages to be abundant in large measure: Quite a few farmers in central and southern Minnesota as still have surplus hay, or are otherwise harvesting hay at present, are selling it at premium prices to farmers in drought-afflicted areas as are desperate to keep going after major culls of their cattle and hog herds for want of feed, and many of the farmers afflicted are glad to buy such good hay at any price, what with many having been deluded into quitting forage crops in favour of corn and soybeans that the drought is taking its toll on.
(One reason why Minnesota hay manages to be so exceptionally good for livestock fodder: Credit German immigrant farmer Wendolin Grimm [1817-1890], who settled in Carver County, southwest of the Twin Cities, in the late 1850's with a box of alfalfa seed from "the old country" which Herr Grimm called ewige Klee ["everlasing clover"] ... and which he sought to adapt to the much colder climates of Minnesota. Which, over time, evolved into Grimm alfalfa, as helped make Minnesota especially productive as a dairy centre thanks to its lushness and vitality notwithstanding where such has now been supplanted by improved strains whose genetic footprint can be traced, in one way or another, to Grimm alfalfa. The Grimm farmstead, incidentally, is now preserved as a historic site.)
So much for overzealous masculinity being one with AmeriKKKan National Character and Identity, calling to mind these lines from "I Can't Get No Satisfaction" by The Rolling Stones:



When I'm watching my TV
And a man comes on and tells me
How white my shirts can be,
But he can't be a man because he doesn't smoke
The same cigarettes as me....



Honestly now: How exactly does the "right" sort of products (consistent with the doctrine prevailing in certain circles insisting that ekonomesie vryheid met Amerikaanse eienskappe is essential and integral to AmeriKKKan National Character and Identity as a Peculiar Among the Nations) establish whether one is a "literal man" as opposed to a "girlie man" supposedly to be regarded as effeminate and, hence, worthy but of contempt?

The Elmer Gantryite's latest defining standard of the "REAL AmeriKKKan," apart from being willfully stoopid, too "race-conscious" for his own good (cf. the Afrikaner in apartheid South Africa), too dependent upon Fox News for his prolefeed and a "Bible-Believing Christian" of hard-wired goodthinkful (as in orthodox) sort: "Wholeheartedly" supporting and rallying round the Chick-fil-A restaurant chain (active largely in the Former Confederacy) in its Luscious Glory of being a "Christian" business (as in regarding homosexuality as a Moral Aberration and Depravity, enough to prompt calls for boycotts of the closely-held chain famous for its peculiar-tasting breaded chicken fillet sandwiches, Jim Henson's Creature Workshop to pull out of a kids' meal promotion with them, and its PR team having to create out of whole cloth a Scripture-parroting "spokeskid" named "Abby Faile" for use as Facebook and Twitter prolefeed adjuncts), never mind their closing on Sundays in deference to Scripture (in itself prompting some satirists to call out the "Bible-believing" Chick-fil-A for serving pork sausage and bacon on its breakfast menu, contrary to the proscription in Leviticus against eating pork ... and its online store selling cotton/wool blend sweaters, violating Leviticus' proscriptions on wearing clothing woven from two different fabrics).

And talk about our British friends taking issue with GOP Presidential wannabe-presumptive Mitt Romney's remarks during the London stage of his current European Tour, especially so the Special Relationship being all the more so because of "shared Anglo-Saxon Heritage": During the salad days of offshore-based, commercially-driven "pirate ship" radio stations in the mid- to late 1960's seeking to offer the younger generation of radio listeners more variety than the staid and limpid offerings of the state-sponsored BBC (or even the alternative brightness in the night from Radio Luxembourg), especially Top 40 hits, certain conservative-leaning American businessmen actually bankrolled such "pirate ship" stations as Wonderful Radio London and Swinging Radio England/Britain Radio until being forced off the air themselves per the Maritime Offences Act 1967 ... as well as the last of the great "pirate ship" broadcasters, Laser 558/Laser Hot Hits in the mid-1980's; said stations operating under the premise that, since said stations were based outside the traditional three-mile limit of sovereign control, such had a "natural right" to freely broadcast to England's Green and Pleasant Land, never mind that the BBC still had a "radio-only" licence in addition to TV such until the former was abolished in 1971 (they still charge licence fees for TV set owners).
Equally interesting is where Radio London and Swinging Radio England/Britain Radio had their jingles serviced through PAMS, a Dallas-based recording studio producing radio jingles for stations across the country starting to embrace country and rock music playlists; several collections of "pirate radio" recordings do include many of these PAMS jingles. In any case, even though the stations were rather popular with younger listeners, lack of advertising revenue and pressure from the Postmaster-General's Department, which bestowed upon the BBC a "natural monopoly" on radio broadcasting from Land's End to John O'Groats, forced the "pirate ships" off the air, in some cases relocating off the Netherlands (as was the case with Radio Northsea International, Radio Caroline and Swinging Radio England/Britain Radio, the latter relaunched as Radio Dolfijn).
(Equally interesting to note: Swinging Radio England, which featured a Top 40 playlist, and Britain Radio, "Hallmark of Quality" for its "sweet music" playlist, broadcast from the same vessel and shared the same on-board transmitter. Incidentally, Britain Radio 355 was recently relaunched as an online radio station, retaining its "sweet music" emphasis and format.)
Meanwhile, among the Junior Surf Rats Dawn Patrol's ranks....



REMEMBER THIS:
Your comments on, and responsible sharing of, these posts are always welcome and apprecitated. And if you like these posts, please join my (howbeit sporadic) e-mail list (after replying to the confirmation e-mail beforehand) for insight and observations as may come across Your Correspondent's mind (which you can always leave at any time); to contact me, please do so through the more convenient(?!) feedback form at the bottom of this page; responses cannot be guaranteed.

Be sure to also check out The Online Mall That Am!, your "one-stop" source that's Open All Hours (Teh Innerwebz, you know) for your beautiful and practical life ... as well as our Online Boutique (as it were), featuring T-shirts, &c., with this blog's logotype or QR codes for your beautiful time and living; both pledging 9.11% of Your Correspondent's commission from your purchases towards reducing America's National Debt.

Please be aware that Your Correspondent has no control over the content of outside links in these posts, which are provided solely for your information and enlightenment; additionally, reference to brand names, products or services in blog posts does not necessarily imply endorsement or approval by Your Correspondent as opposed to enhancing editorial clarity or meaning.

To view this post in your reader-equipped smartphone or tablet PC, just scan the following QR code: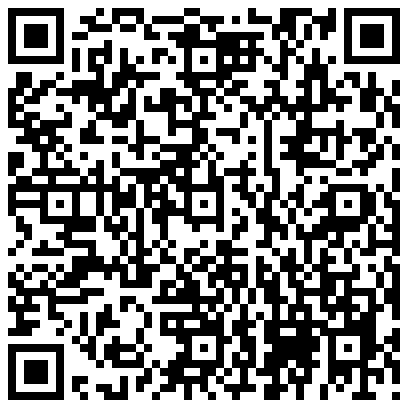 To share this post (responsibly, know) in e-mail or social networks, click the following button and follow the prompts:





And you can also receive these posts optimised for the Amazon Kindle Reader
by subscription, for only US$0.99/month (with 30-day "test drive" available to see if it agrees with you beforehand).