Posted by Iludium Phosdex on Tuesday, July 31, 2012

see more LOLcatz!!
00h UTC; WEDNESDAY, 1 AUGUST 2012:
So a new month dawneth upon us all, and such is no reason not to stop discussing about the Things That Matter. Such as:

The fact of China's Xinhua news agency taking GOP Presidential wannabe Mitt Romney to task for his "hawkish" remarks during the weekend stop in Israel vis-a-vis the Palestinian Question, in its turn raising questions of subtle racism being a super-secret part of the Greater GOP/"Tea Party" agenda in Indecision 2012 as a whole ...
The unlikely "blessing in disguise" soybean farmers may be getting from cultivating genetically-modified soybeans developed by Monsanto in partnership with Goodyear to develop a synthetic oil-ersatz which, in its turn, translates into a better-performing tyre as negates any use of petroleum-based oil derivatives in tyre manufacture (cf. Thomas Edison's Last Great Invention, vintage 1929, of what would now be called a "genetically-modified" strain of goldenrod which could produce synthetic rubber and latex) ...

The possible back-room involvement of Wisconsin Governor Scott "Wisconsin IS Open for Business" Walker in the decision to do a dye job on Lake Delton in the Waterpark Capital region for the sake of "image-consciousness" (as in the ongoing warm weather causing toxic blue-green algae to bloom thereon, with ensuing fish kills) ...

India, itself a popular offshoring centre for cost-conscious American Industry (at the expense of Real. American. Jobs, understand), facing two straight days of power blackouts aggravated by outdated power transmission and distribution equipment on its national grid, throwing commuter trains into a standstill and factories into sudden idleness (today's power cut, in fact, afflicted some 670 million people, about half of its population) ...

The very prospect of Mitt Romney's campaign taking the John Galt route, hoping to recast Our Dear Lovely Nation according to the disciplines of the Afrikaner expression 'n Volk red homself ("a people rescuing itself"), subject to the disciplines of ekonomesie vryheid met Amerikaanse eienskappe being seen as the Fountainhead and Wellspring thereof (cf. the Volkskapitalisme movement evolving out of the Tweede Trek-inspired Reddingsdaad campaign among Afrikaner nationalists down South Africa way) ...
The perennial insistence among "Tea Party" fellow-travellers that the only way the "welfare-dependent" can "rescue themselves from State enslavement [and] the misery such is reducing them to" is to "wholeheartedly" embrace the doctrine of 'n Volk red homself, and then "solely on their own initiative, tools and resources", this "lest chronic dependency ensue" in the process ...

Chick-fil-A restaurants getting a Last Shot of Redemption thanks to Elmer Gantryite calls for "REAL AmeriKKKans" to rally round the belaguered fast-food-chicken chain in the wake of executive admissions that its embrace of "Biblically-based values" includes homophobia, itself prompting calls for a boycott thereof (and Friday "occupation" by gay-rights activists at its several locations) ...

And One Thing More: Your Correspondent duly notes where Wisconsin Dells has more Likes on Facebook than Disneyworld or even Branson, MO. How could that be? he asked petulantly....
Return with us now to the coffee shop of the Broken Muscular Arms Aparthotel....



REMEMBER THIS:
Your comments on, and responsible sharing of, these posts are always welcome and apprecitated. And if you like these posts, please join my (howbeit sporadic) e-mail list (after replying to the confirmation e-mail beforehand) for insight and observations as may come across Your Correspondent's mind (which you can always leave at any time); to contact me, please do so through the more convenient(?!) feedback form at the bottom of this page; responses cannot be guaranteed.

Be sure to also check out The Online Mall That Am!, your "one-stop" source that's Open All Hours (Teh Innerwebz, you know) for your beautiful and practical life ... as well as our Online Boutique (as it were), featuring T-shirts, &c., with this blog's logotype or QR codes for your beautiful time and living; both pledging 9.11% of Your Correspondent's commission from your purchases towards reducing America's National Debt.

Please be aware that Your Correspondent has no control over the content of outside links in these posts, which are provided solely for your information and enlightenment; additionally, reference to brand names, products or services in blog posts does not necessarily imply endorsement or approval by Your Correspondent as opposed to enhancing editorial clarity or meaning.

To view this post in your reader-equipped smartphone or tablet PC, just scan the following QR code: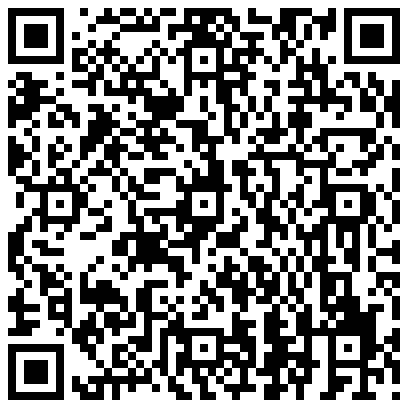 To share this post (responsibly, know) in e-mail or social networks, click the following button and follow the prompts:





And you can also receive these posts optimised for the Amazon Kindle Reader
by subscription, for only US$0.99/month (with 30-day "test drive" available to see if it agrees with you beforehand).