Posted by Iludium Phosdex on Sunday, August 12, 2012

see more LOLcats than you ever imagined!
00h UTC; SUNDAY, 12 AUGUST 2012:
As if online social media sites (Twitter, Facebook, LinkedIn, Pinterest, MySpace, &c.) weren't becoming all the more critical to website and weblog marketing strategems, it turns out there may be an emerging "dark side" to the whole thing: Recent revelations about Mitt Romney's sudden spike in Twitter followers and Rush Limbaugh's buying Facebook Likes just to save their reputations should be enough of a warning against resorting to such techniques deceptive and dishonest just to pump up your support base for selfish vainglory.

In case you need any proof of the evil inherent in buying Twitter followers and/or Facebook Likes, consider that Barracuda Labs, a leading computer network security company, uncovered through its own research what they described as "the Twitter Underground Economy" perhaps explaining Mitt Romney's shock rise in Twitter followers by over 100,000 in but one day--and, for the most part, most of the accounts in question were less than three weeks old, had yet to post a single Tweet, and/or had been previously suspended for Terms of Service violations by Twitter.

As Barracuda Labs explains:
Based on the above distinguishable features, we believe most of these recent followers of Romney are not from a general Twitter population but most likely from a paid Twitter follower service. Also notice that Romney's newest followers did have few different statistical features than our purchased followers (e.g., much newer than ours), indicating his followers were purchased from a different data resource than ours.

It is important to note that authentication is not required when buying Twitter followers from eBay or other websites. It is possible for anyone to buy followers for other Twitter users. That being said, Romney's newest followers could have been paid for by himself, his associates or by his opponents. So far, there is not a feasible way to confirm who is responsible.

Finally, creating fake Twitter accounts and buying/selling followers is against Twitter's ToS, and gradually erodes the overall value of the social network. Twitter keeps on detecting fake accounts and followings, and suspending them in last few years. However, if they do not move faster and smarter, these fake accounts will continue to be created, blended into the massive Twitter population, bringing bigger and bigger impact.

This underground Twitter business is just blooming.
(For its part, the Romney campaign contends they did nothing of the kind, even going so far as to suggest that a jealous political rival may have done so to undermine the campaign's credibility. Even at an average price of US$18/1,000 followers, chosen randomly from eBay and Google searches on "buy Twitter followers.")

Still, though, you also have the possibility that many of the Followers and Likes being thus offered for sale were probably created for sale to the unwitting, and with usernames being up there with CAPTCHA codes used by some e-mail services to make sure senders are actual "flesh-and-blood" humans and not automated bots in that guise.


=============
In any event, Your Correspondent will NEVER be one of those bloggers dumb enough to even consider buying Facebook Likes and/or Twitter Followers in connexion with this very blog; such, if anything, is unethical, reeks of insincere cheating and goes against the belief that those who choose to follow moi in Facebook and/or Twitter do so of their own free will and volition, basing their choice largely on merit and likability more than selfish desire as can lead to boasting among the Joe Sixpack crowd in the lowest of "poor white" group areas.


Meanwhile, those of you as want a simple, easily-understood explanation of the risks and dangers inherent in buying Facebook Likes and Twitter Followers can view related infographics by clicking on the apropos link(s). And for those among you as are interested in Liking this blog in Facebook and/or following Your Correspondent in Twitter--well, you know what to do.


=============
As for the coming week ahead, ere I take a short break preparatory to my annual Minnesota State Fair visit, it's likely there may be fewer posts than average, so please bear with me in the process. Even bloggers need to take a break every now and then.



FYI:
Your comments on, and responsible sharing of, these posts are always welcome and apprecitated. And if you like these posts, please join my (howbeit sporadic) e-mail list (after replying to the confirmation e-mail beforehand) for insight and observations as may come across Your Correspondent's mind (which you can always leave at any time); to contact me, please do so through the feedback form at the bottom of this page.

Be sure to also check out The Online Mall That Am!, your "one-stop" source that's Open All Hours (Teh Innerwebz, you know) for your beautiful and practical life ... as well as our Online Boutique (as it were), featuring T-shirts, &c., with this blog's logotype or QR codes for your beautiful time and living; both pledging 9.11% of Your Correspondent's commission from your purchases towards reducing America's National Debt.

Please be aware that Your Correspondent has no control over the content of outside links in these posts, which are provided solely for your information and enlightenment; additionally, reference to brand names, products or services in blog posts does not necessarily imply endorsement or approval by Your Correspondent as opposed to enhancing editorial clarity or meaning.

To view this post in your reader-equipped smartphone or tablet PC, just scan the following QR code: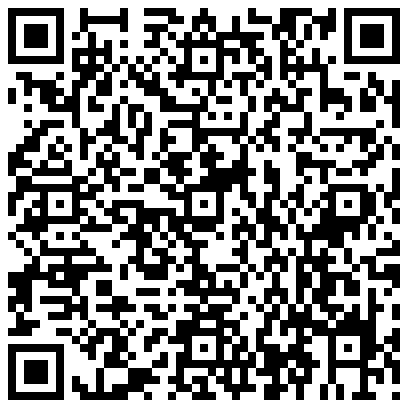 To share this post (responsibly, know) in e-mail or social networks, click the following button and follow the prompts:





And you can also receive these posts optimised for the Amazon Kindle Reader
by subscription, for only US$0.99/month (with 30-day "test drive" available to see if it agrees with you beforehand).