Posted by Iludium Phosdex on Saturday, July 21, 2012
22h47 UTC; SATURDAY, 21 JULY 2012:
Having been inspired by the lead-off cartoon in GroobieCat's Facebook presence, reader, Your Correspondent has decided to launch his very own Zazzle-powered T-shirt and ephemera shop, the better to help improve the "brand awareness" of this somewhat esoterically snarky presence on Teh Innerwebz (and, on the side, try to earn some money for Your Correspondent against the clear and present danger of severe Social Security benefit cuts as some conservative zealots are pushing for).

And in case you notice the main shop proper empty (for the moment), it's because:

Your Correspondent just started working on it this afterlunch (Minnesota time); and

products freshly added take as much as 24 hours for Zazzle to display publicly online.
(In any case, such may want to be bookmarked in your browser, recommended to your friends even.)

Hopefully, such should be enough to help improve the branding and name awareness ... especially so the T-shirts; Your Correspondent has to wonder if Stew Leonard's can make a name with its shopping bags and Wall Drug with its signs getting noticed the world over, then why not this The Blog That Am! with the tackiest of T-shirts vis-a-vis the tackier specimens of tourist trap popular with Those of a Certain (particularly Low) Class? (You probably know the sort--Myrtle Beach, Gatlinburg, Ocean City, the Jersey Shore, Branson, Lake of the Ozarks, Wisconsin Dells, Mackinac Island, the North Shore of Lake Superior, the Black Hills, Glacier National Park, Pike's Peak, the Grand Canyon, Las Vegas, Hollywood, Catalina Island, San Francisco ...)

In fact, speaking of T-shirts, there's three such already available: The Value-Priced T-shirt (with logotype or QR code for the mobile site) and The Basic T-shirt (with logotype only for the moment), all now available for your online purchase. Not to mention letter seal stickers (with QR coding for the RSS feed or the mobile site, as you prefer), two tote bags (one for your daily shopping and the other for the beaches or the waterparks) and a commuter mug also ready for you to buy.

But that's just the beginning: Hopefully, more such fashions and ephemera will be made available within measurable distance featuring the logotype of this blog or either of the principal QR codes (as in those of the RSS feed and the mobile-ready version, as seen off to the side of the page); hence, my suggesting your duly bookmarking the shop page (q.v.) for when you can actually find merchandise available "front-and-center." (You can also search for them through the main Zazzle.com website, where they can also be purchased.)

Put simply, you can now wear a piece of The Blog That Am! ... or flaunt it, for that matter, regardless of where you may happen to be! (After all, Your Correspondent could welcome the extra money. Not to mention the attention as can be thus attracted.)



REMEMBER THIS:
Your comments on, and responsible sharing of, these posts are always welcome and apprecitated. And if you like these posts, please join my (howbeit sporadic) e-mail list (after replying to the confirmation e-mail beforehand) for insight and observations as may come across Your Correspondent's mind (which you can always leave at any time); to contact me, please do so through the Contact page; responses cannot be guaranteed.

Be sure to also check out The Online Mall That Am!, your "one-stop" source that's Open All Hours (Teh Innerwebz, you know) for your beautiful and practical life (with 9.11% of Your Correspondent's commissions going to help reduce the American National Debt; details as to the "why and wherefore" on request, as above).

Please be aware that Your Correspondent has no control over the content of outside links in these posts, which are provided solely for your information and enlightenment; additionally, reference to brand names, products or services in blog posts does not necessarily imply endorsement or approval by Your Correspondent as opposed to enhancing editorial clarity or meaning.

To view this post in your reader-equipped smartphone or tablet PC, just scan the following QR code: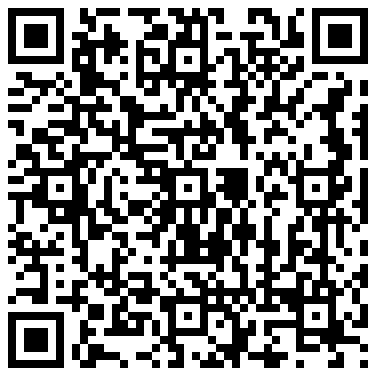 To share this post (responsibly, know) in e-mail or social networks, click the following button and follow the prompts:





And you can also receive these posts optimised for the Amazon Kindle Reader
by subscription, for only US$0.99/month (with 30-day "test drive" available to see if it agrees with you beforehand).