Posted by Iludium Phosdex on Wednesday, August 1, 2012

see more LOLcatz galore!!!
00h UTC; THURSDAY, 2 AUGUST 2012:
Onward:

As "Chick-fil-A Appreciation Day" is observed among the Elmer Gantryite brand of "REAL AmeriKKKans" as a show of loyalty to the dubious conflation of Traditional Christian Values with ekonomesie vryheid met Amerikaanse eienskappe, maybe it was time to start wondering if the prolefeed from such of that ilk will start overdoing it on the glowingly apologetic, maudlin even, for apartheid South Africa from the perspective of the "privileged as of right" White Christian Minority, with the Afrikaner (as in such descended from early Dutch, German and French Huguenot settlers at the Cape of Good Hope from 1652 on) especially getting preferential treatment in such areas as employment, housing, schooling and better access to government services. (And at the same time glossing over the fact that the Christelik Nasionale Onderwys educational syllabus was overzealously emphasising "Biblical Values" over core skills, not to mention where the Voortrekkers youth movement was seen as a further adjunct of the regime's greater desire to indoctrinate Christian racist arrogance from youth on.)
A U.S. District Court judge in Connecticut, citing an "unwritten" pattern of discrimmination against homosexuals down the years, has become the latest to strike down the so-called "Defence of Marriage Act" as contravening the Constitution, which could mean that the Supreme Court may have the final word on whether homosexuals are as much entitled to the emouluments of American National Character and Identity as the "straight" (yet with the Elmer Gantryites hoping to use the same criteria as Dred Scott v. Sullivan did in justifying slavery against homosexuality).
You can certainly tell that the school year's fast approaching when the state fair is now, or soon to be, underway: Already, the Ohio State Fair is now underway in Columbus ... and by the end of the week, state fairs will be under way in Illinois, Indiana and Wisconsin ... with those in Iowa and Missouri getting underway next week. (Minnesota's, for the record, is a 12-day run ending Labour Day.) And for such who are looking for a pure, old-school county fair, there's always the World's Greatest County Fair, none other than the Clay County Fair in Spencer, Iowa (which, this year, is 8-16 September, inclusive).

Badminton, as an Olympic sport, isn't one of those sports as attracts much attention or TV coverage during the peak-viewing season ... until it emerged that a total of eight badminton doubles players (four from China, two each from Indonesia and South Korea) were being paid to throw matches in the hope of getting plum competition as could be easily defeated (in theory) in the later rounds. Hence, the sport's governing body has formally disqualified the eight from further doubles competition in London (however, for the nonce, they remain eligible for singles play pending further review).
Meanwhile, as the Junior Surf Rats Dawn Patrol makes their way to the beach in the pre-dawn fog and mist....



REMEMBER THIS:
Your comments on, and responsible sharing of, these posts are always welcome and apprecitated. And if you like these posts, please join my (howbeit sporadic) e-mail list (after replying to the confirmation e-mail beforehand) for insight and observations as may come across Your Correspondent's mind (which you can always leave at any time); to contact me, please do so through the more convenient(?!) feedback form at the bottom of this page; responses cannot be guaranteed.

Be sure to also check out The Online Mall That Am!, your "one-stop" source that's Open All Hours (Teh Innerwebz, you know) for your beautiful and practical life ... as well as our Online Boutique (as it were), featuring T-shirts, &c., with this blog's logotype or QR codes for your beautiful time and living; both pledging 9.11% of Your Correspondent's commission from your purchases towards reducing America's National Debt.

Please be aware that Your Correspondent has no control over the content of outside links in these posts, which are provided solely for your information and enlightenment; additionally, reference to brand names, products or services in blog posts does not necessarily imply endorsement or approval by Your Correspondent as opposed to enhancing editorial clarity or meaning.

To view this post in your reader-equipped smartphone or tablet PC, just scan the following QR code: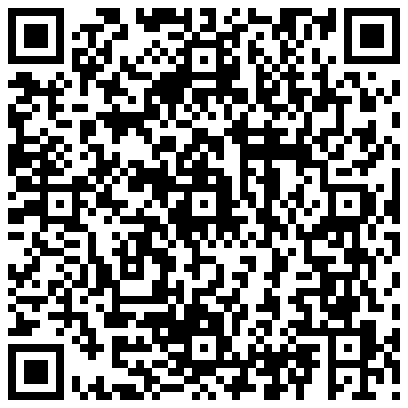 To share this post (responsibly, know) in e-mail or social networks, click the following button and follow the prompts:





And you can also receive these posts optimised for the Amazon Kindle Reader
by subscription, for only US$0.99/month (with 30-day "test drive" available to see if it agrees with you beforehand).