Posted by Iludium Phosdex on Thursday, March 14, 2013
It's not as if a certain Cyril Sneer didn't sneak in keylogger script unto your PC;
nonetheless, go ahead and click on this image. You might enjoy what lies beyond.


18h UTC; THURSDAY, 14 MARCH 2013: Some facts you may want to know about the newly-elected Pope Francis I, nee Cardinal Jorge Mario Bergoglio, former Archbishop of Buenos Aires, Argentina:

His election to the papacy actually marks several firsts: He's the first Pope to come from the Jesuit order, the first from the Americas (itself prime recruitment ground for the Roman Catholic Church) and the first pope from outside Europe in over 1,200 years.

In line with Franciscan tradition about emphasising compassion for the poor, Cardinal Bergoglio, during his tenure as Buenos Aires Archbishop, refused the Archbishop's Residence in favour of a modest apartment and shunned the official limousine in favour of public transportation. As well, when he was appointed a cardinal, he urged his followers not to travel to his installation ceremonies in Rome, instead suggesting that the cost thereof be donated to charities serving the poor and dispossessed.

In the runup to the papal conclave, he preferred to stay in a Rome hotel and carried his own luggage.

He's a rather staunch, hard-line even, opponent of abortion, contraception, family planning and same-gender marriage, all being seen as threats to morals and children's well-being.

Questions have arisen in recent hours about Cardinal Bergoglio's "staying on the sidelines" in silence during the depravities of torture, mayhem and sadistic ultraviolence prevailing across Argentina during the military regime's "dirty war" against leftists, radicals and other elements seen as disloyal or suspect during the late 1970's into the mid-1980's (including the Falkland Islands War in spring 1982).
In the end, it'll be interesting to see how Pope Francis I starts shaking up the Vatican, mired as it's been with financial mismanagement, scandals galore and loss of public confidence and trust in the developed world.

Speaking of the aforementioned Falkland Islands (a/k/a Las Malvinas), its residents overwhelmingly preferred to stay a British Overseas Territory in last weekend's plebiscite with respect to its future status.

Consider the following as Public "Economic Freedom" Enemy #1 (dedicated to the delegates at CPAC 2013 in its Luscious Glory of the defence of ekonomesie vryheid met Amerikaanse eienskappe, among other conservative Sanctii Sanctorum, this weekend):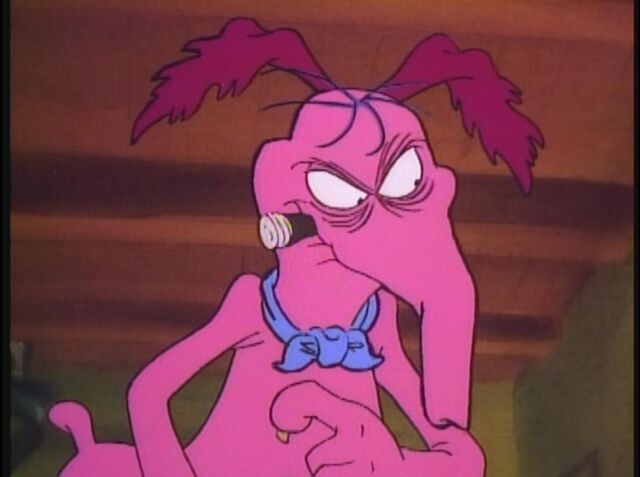 (Need I explain, reader, who exactly he is, or would you know well solely by his image?)

Some Nice Fresh News to the "AmeriKKKa Should Be More Like China" element, be they at CPAC or elsewhere particularly noisome conservatives congregate: Chinese authorities in Shanghai have pulled from the Hwangpu River, itself a major source of Shanghai's water supply, the carcasses of just over 6,000 hogs over the last few days; many of the corpses suspected of being from factory hog farms in neighbouring Zhejiang province. As well, Shanghai officials are reassuring an overly anxious public that the water supply is perfectly safe notwithstanding some rather snarky remarks on China's sanitised social media conduits such as Weibo as this from "Shi Liqin," quoted by the BBC:
"Cadres and officials, we are willing to provide for you, but please don't let us die from poisoning. Otherwise who will serve you? Please think twice."

Another Chinese microblogger, as uses the nom d'Net "Yuzhou Duelist," commented:
"This river's colour is about the same as excrement, even if there weren't dead pigs you couldn't drink it."

(One likely cause for the mass dieoff, according to lab testing: Porcine circovirus, which has been identified in some of the carcasses. Fortunately, such afflicts only hogs.)

Why conservative prolefeed about "REAL AmeriKKKa" may be falling on deaf ears indeed: Census Bureau estimates suggesting that some one-third of the counties in the United States (more than likely rural, lower-income and socioeconomically-distressed) are actually losing population, what with high-school graduates being compelled, for want of job opportunities locally, to move to The Big City for to find work, never mind the traditional paranoia common to such regions about the Risk of Moral Danger and Lapse for want of "healthy" and "proper" social contacts.

Which, in the end, translates into a largely elderly population on fixed incomes as can be easily manipulated and influenced.

Meanwhile, what exactly prevents the launch of seriously realistic mutual self-help initiatives and campaigns across this glowingly-presented Arcadia of "REAL AmeriKKKa" as could save same from itself with jobs creation and socioeconomic empowerment? Fear, perhaps, that ekonomesie vryheid, &c., won't get its "due and proper place of natural dominance" in the bargain, as if implying that the defence of said ekonomesie vryheid was essential to Our National Character and Identity as a Sovereign Peculiar Among the Nations by Natural Right and Will?



N.B.
Leave a comment sign Slambook and/or Guestbook hypothesis. And to bloggers anticipating and followers increased traffic and webmaster, to leverage better, and for the presence of social media, in this respect, have been invited to check out the tools and resources of these valuable masu:
Looking for high-value Webmaster site and his bloggers, said such money blogging resources: